Situated in the heart of Sligo town Rossano's salon in Sligo is a boutique style salon, based on the character of the long standing building. With its plush interior and open bright space this salon has an energetic fast moving vibe that you simply want to be a part of.
Just like any city salon Rossano's Sligo has the best coffee, up to date magazines and top stylists who are ready to look after you and make you feel great.
Established in 2004 and the biggest of the salon group, Sligo also specialise in make-up and beauty with a make-up artist and beautician in-house to serve all your beauty needs. From bridal to any occasion make-up, to waxing and semi-permanent lashes, this is your one shop beauty shop to make you feel fabulous.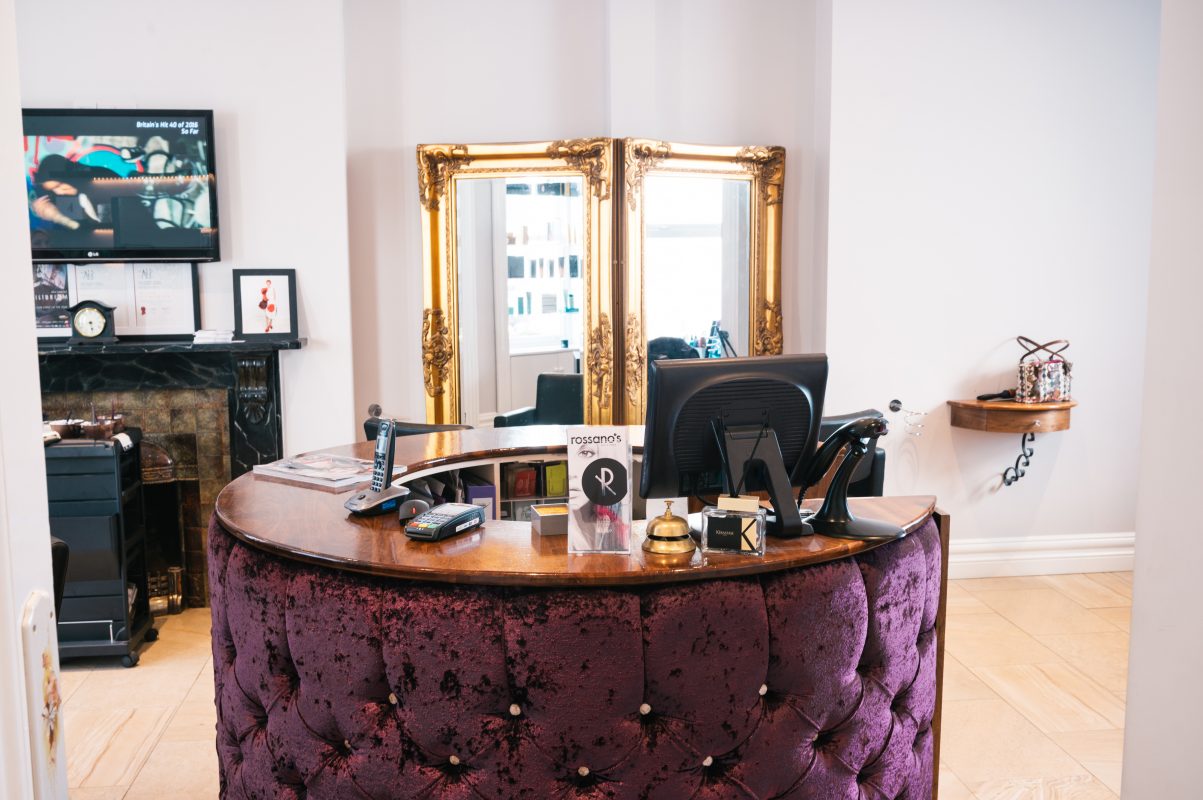 APPOINTMENT TIMES
Monday: 9:00am – 6:00pm
Tuesday: 9:00am – 6:00pm
Wednesday: 9:00am – 6:00pm
Thursday: 9:00am – 8:00pm
Friday: 9:00am – 8:00pm
Saturday: 9:00am – 5:30pm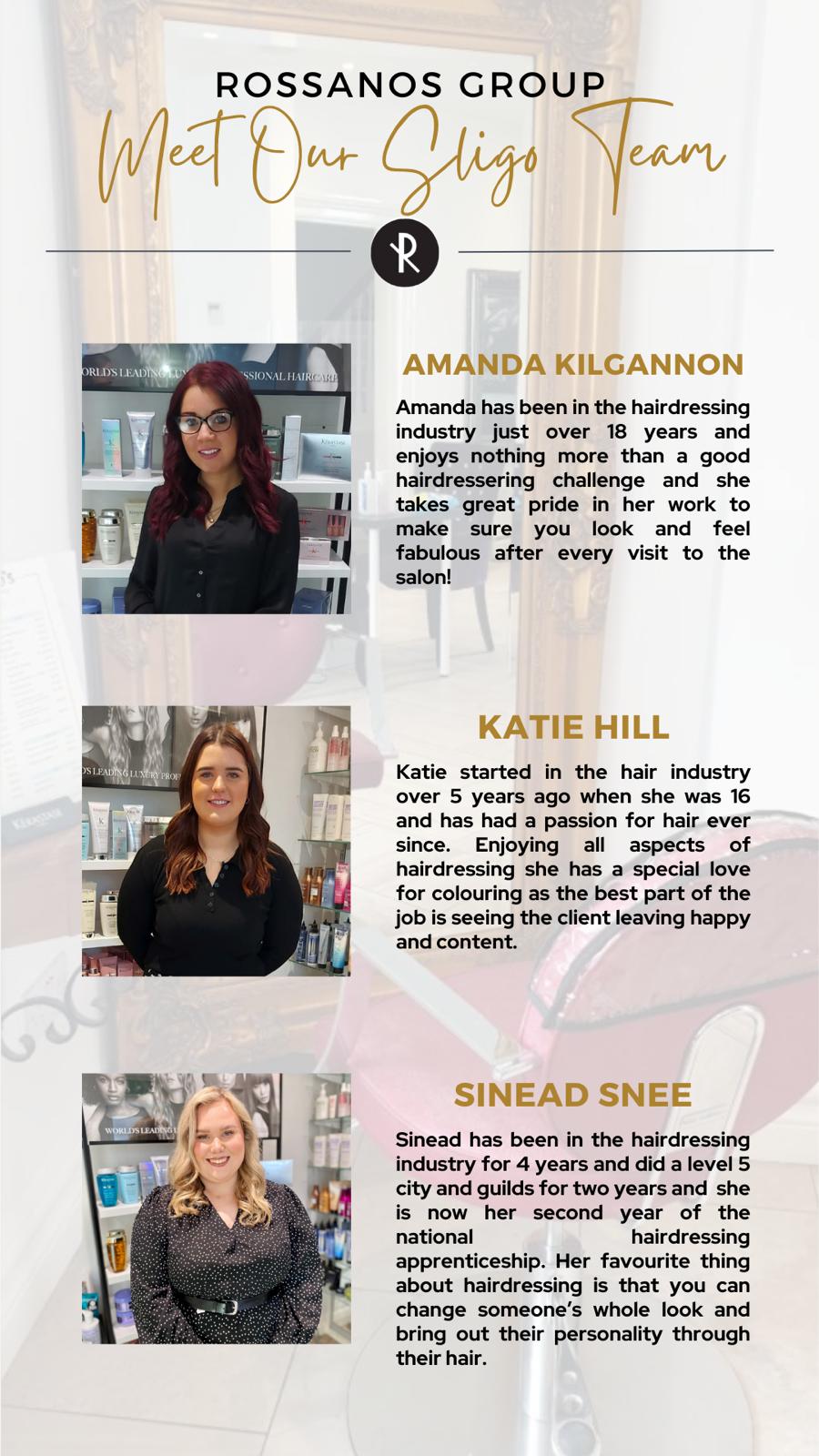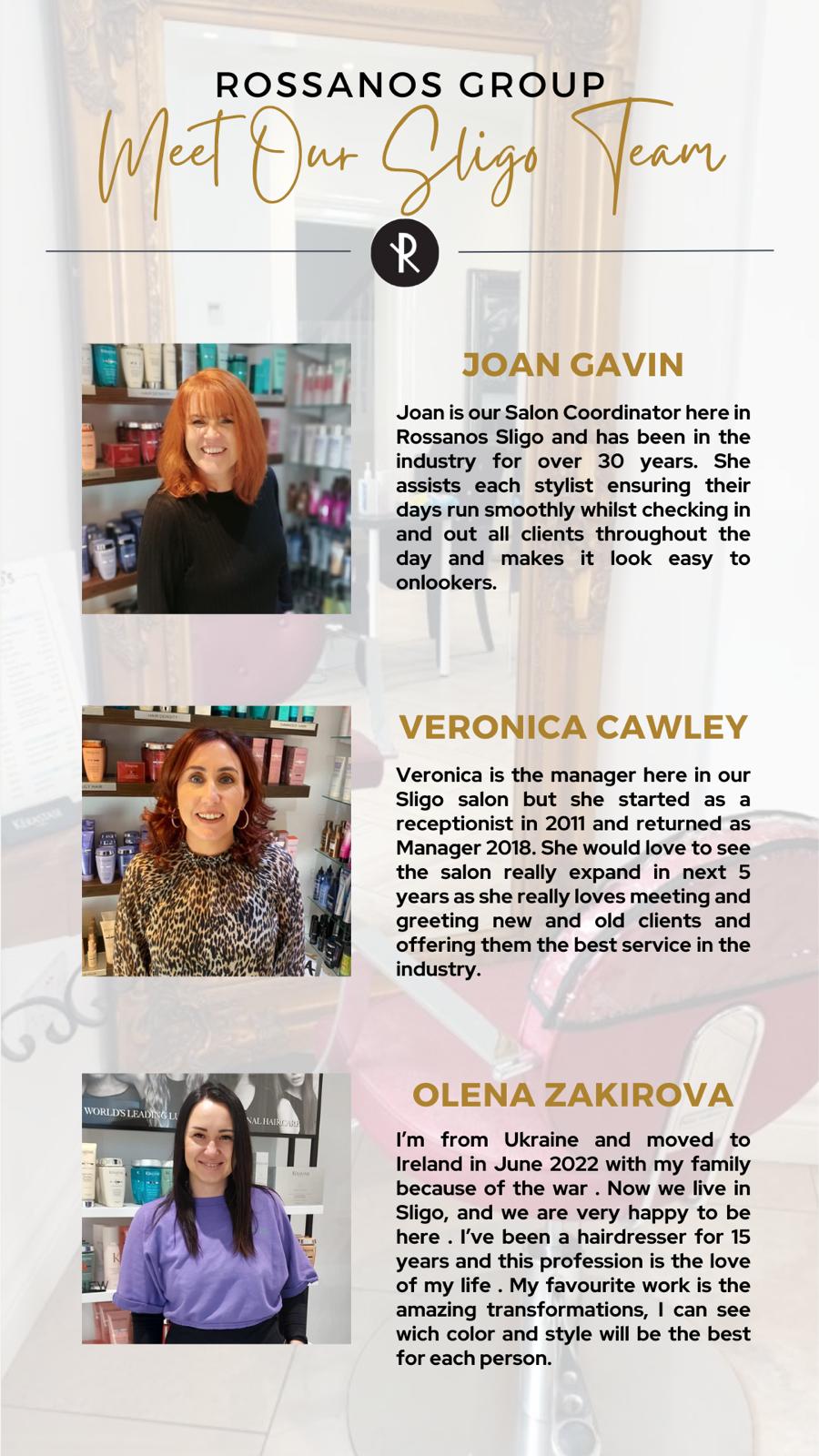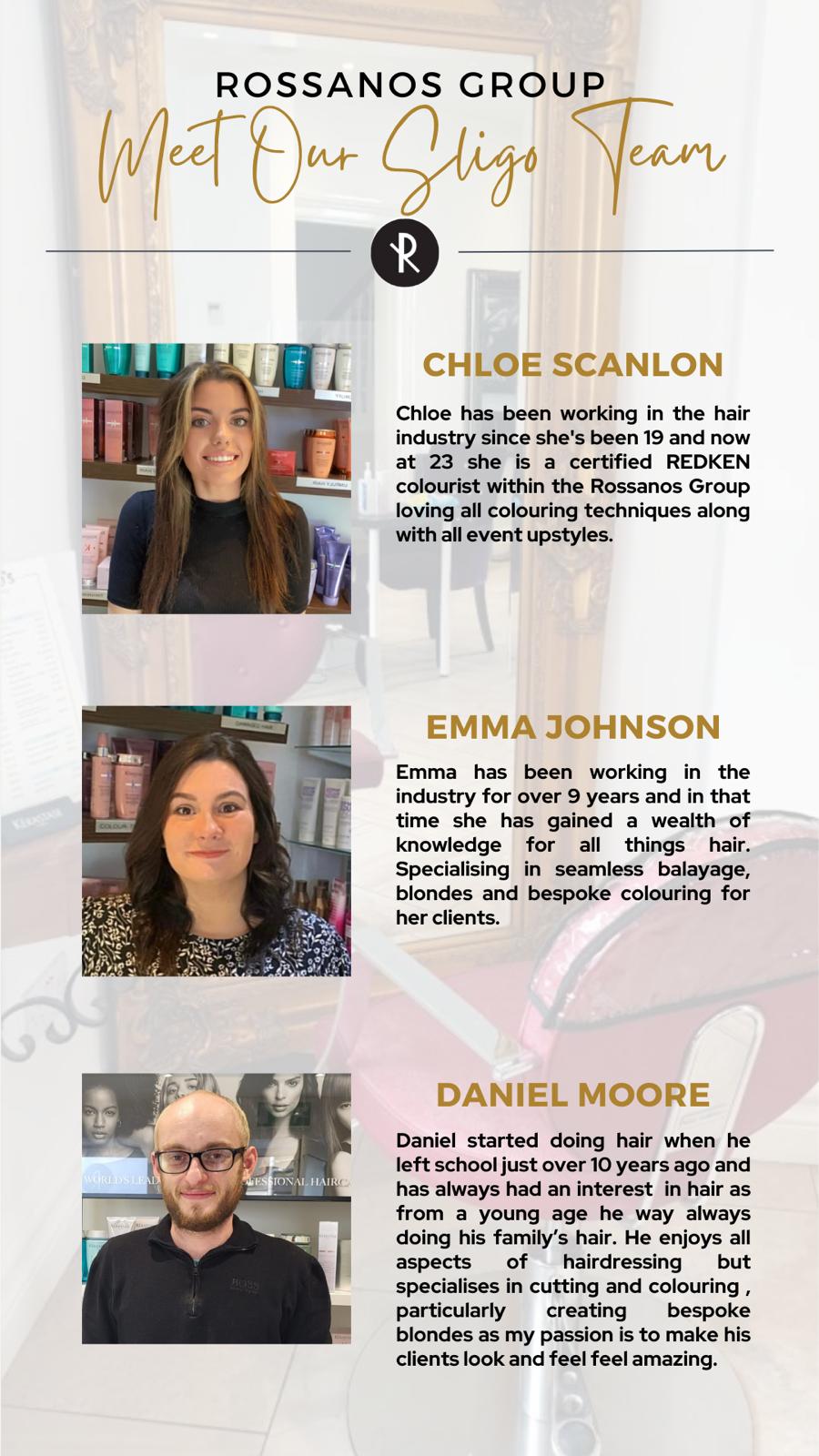 Styling
Creative Director
Senior Stylist
Stylist
Junior Stylist
Ladies Cut
72
55
50
42
Gents Cut
28
24
24
22
Gent fashion cut
30
28
n/a
n/a
Student Cut from 13 years
n/a
44
41
36
Childrens cut 3-12 yrs
N/A
N/A
20
20
Long Blowdry
30
30
28
28
Short Blowdry
27
26
26
24
Curly Blowdry
37
33
33
30
Upstyle from
55
45
45
40
GHD + upstyle
60
50
50
45
Full roots express
50
50
50
50
Masking
( parting retouch)
30
30
30
30
Root retouch + Cut
117
100
95
87
Root retouch + short Blowdry
80
78
78
74
Root retouch + Floods short+ Cut
148
132
115
107
Root retouch + Floods + short Blowdry
104
97
97
93
gloss short
10
10
10
10
Gloss med
15
15
15
15
Gloss long
18
18
18
18
gloss extra long
26
26
26
26
Colour Change/Correction by Quotation
Bonder services ( oleoplex/ K18)
from €30
Styling
Creative Director
Senior Stylist
Stylist
Junior Stylist
Easi- Meche Hi-Lites
Full Head Long + Cut
184
160
160
150
Full Head Long + Blowdry
138
133
131
131
Full Head Short +Cut
166
150
145
137
Full Head Short +Blowdry
145
139
115
110
Half Head Long + Cut
145
128
123
115
Half Head Long + Blowdry
117
117
115
113
Half Head Short + Cut
137
120
115
107
Half Head Short + Blowdry
110
97
97
95
T-bar Long +Cut +Bowdry
142
125
120
112
T-bar Long + Blowdry
100
100
98
96
global bleach tint 4 weeks regrowth
65
65
65
n/a
global bleach tint 6 weeks regrowth
88
88
88
n/a
Bonder services ( oleoplex/ K18)
from €30
Balayage and Ombre on quotation

Colour Change/Correction by Quotation
Express Colour services available
Ask in salon for more details
From €30
12 week blowdry:
price based on length and density of hair does not include cut

n/a
From 150
From 150
From 150