Your Big Day – Luxury Wedding Services 
At Rossano's our team of Bridal Specialists have the skills and knowledge to cater to your every need so you can sit back relax and enjoy every moment of your wedding preparations.
It all starts with a consultation; free of charge and 0 commitment. Our team of bridal specialists are trained in wedding day preparations and will discuss with you everything from party size to times, prices and packages, location, whether you want to come into salon or whether you want a call out service and most importantly your hair and makeup look for your wedding day.
Our team of bridal specialists are experienced in photographic work and schedule management and are there to work around your photographer if need be. Whether you want to relax in the comfort of your home, at a hotel or in one of our private function rooms in salon we are there to hand you a Bellini or a Samosa and help create a fun, calm environment where you can enjoy every moment knowing your in the best of hands.
Where to Start? 
Finding the perfect look is a journey and inspiration is everywhere it is never too early to start collecting images. Our team will work with you to find out what you love and will put all of these elements together to create something perfect that is uniquely you and ties in with your overall look.
You want to look like yourself on your wedding day so we would advise you come into the salon and meet our make-up artists and stylists a few weeks before the wedding, get to know them and let them get to know you.
A trial is always a good idea as it allows you to work out what look you want to go with on your big day. You'll be looking at these photos for a very long time so we understand the importance of getting the look you want just right.
The Perfect Hair Care Journey
"Perfect Hair" is a journey and it is never too early to start planning for your big day. At Rossano's we offer every bride a bespoke hair care plan which starts with an in depth scalp and hair analysis followed by a prescriptive home care kit and a bespoke hair care plan. The right tools, tips and products are essential for maintaining immaculate hair and protecting your lengths. We offer each of our brides a complimentary luxury bespoke treatment on every color/cut appointment between booking and their big day as well as a complimentary blow-dry for the next day or a voucher for the same for them to use when they wish.
If your hair is damaged, dry or lacking length we are here to help you fix that problem and we are very excited about Kérastase's NEW Extentioniste Hair Care Training Programme for girls with #LONGHAIRGOALS. Ask your stylist about this exciting new innovation.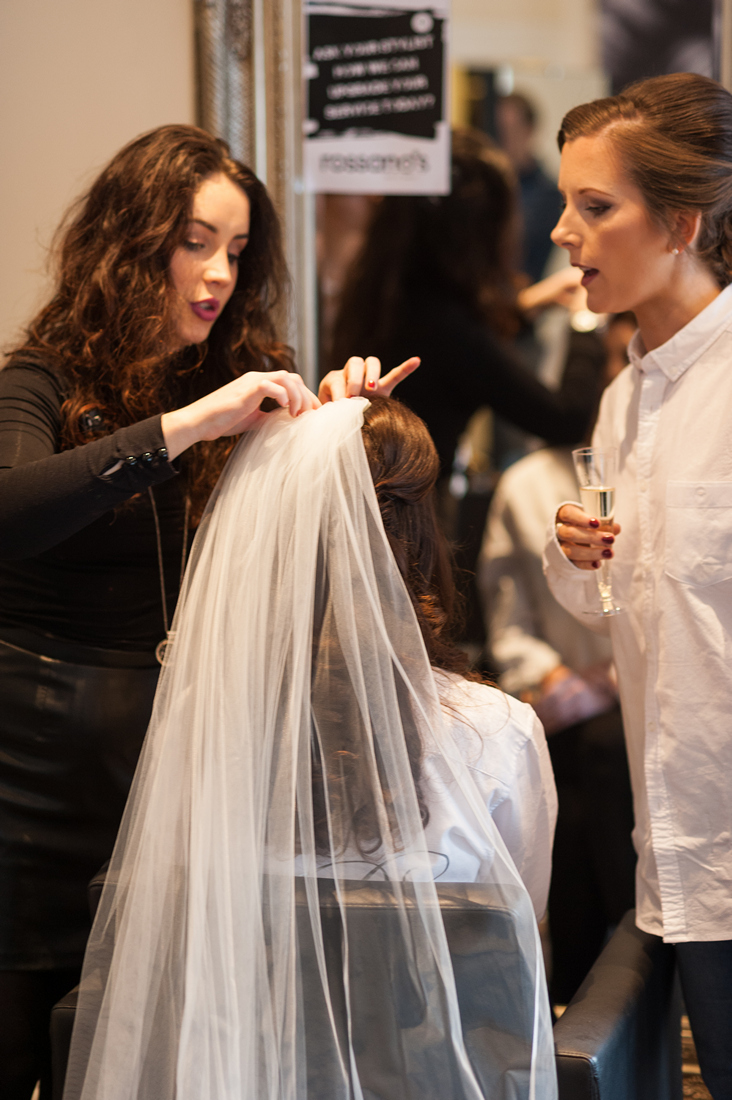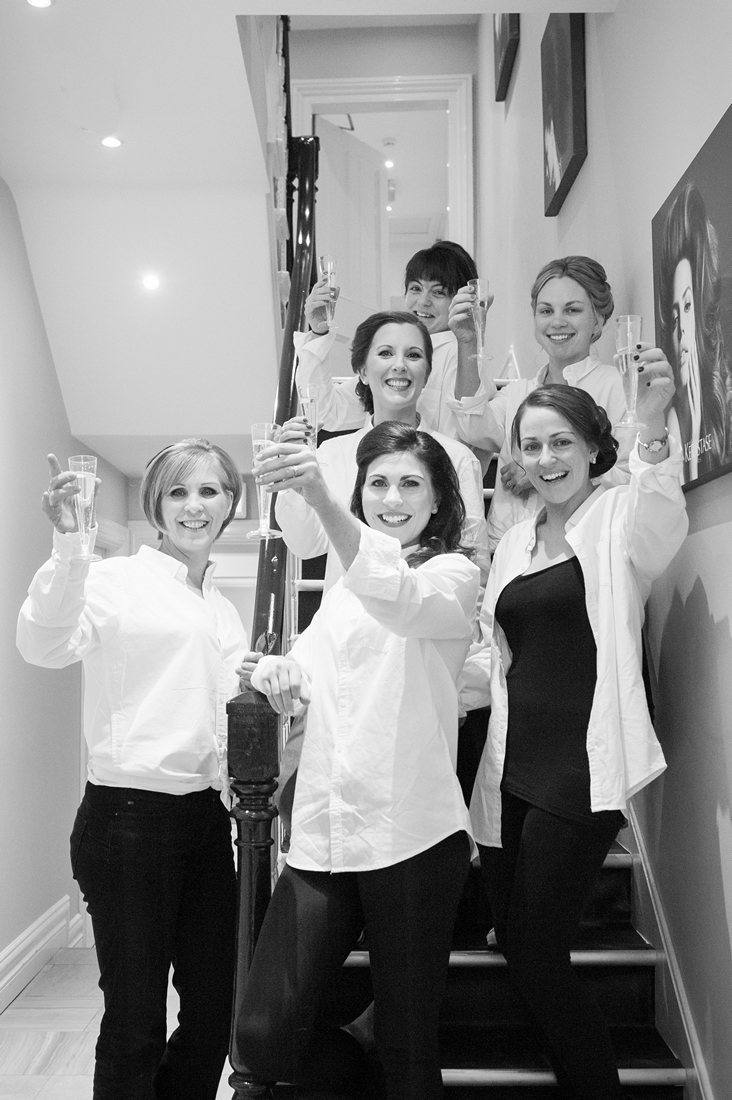 Keep Calm and Bring the Bubbles 
It's very normal to feel nervous on the day of your wedding; these are good nerves full of excitement. This is such a big day for you and all the girls in your bridal party. Celebrate together and bring in some bubbles if you like. This is a really fun way to unwind a little and celebrate friendship, family, sisterhood and the memories you have already created together. The bubbles look great in the photos too!
Salon Call Out 
Every Bride is different some want to relax in the comfort of their own home, some want to take their preparations to the hotel and some want to come in salon and experience our luxury private function rooms. Whatever your preference never worry our team will be fully equipped and have you ready for your big day. You will receive the same level of service in salon as you will on location with our pop up salon experience.
The Countdown to Beautiful Bridal Hair
The date had been set and you said YES to the dress. Now it's time to start planning your most important hair and make up look ever.
12 months to go…
It's never too early to book in your wedding day hair appointment. If you know the date book in your appointment and let the count down begin.
9 months to go…
Now it's time to start thinking about the health of your hair and making sure if looks its best. Talk to your hairdresser about the condition and colour of your hair and put together a bespoke hair care plan.
6 months to go…
The dress is ordered so the look is beginning to come together. This is when you can begin deciding on the type of hairstyle that will go with your overall look. If you need to grow your hair think about this now and start a hair care training program. Home Care is essential.
4 months to go…
A lot of brides wear extensions, even if it's just to give a fuller up style. Try them out before your big day to get used to how they feel in your hair, and try the look you want to make sure they work. We have a full range of MelMare Hair Pieces in salon.
3 months to go…
Book your trial appointment for 1 month before your wedding.
1 month to go…
If you are planning on wearing hair accessories, a veil or hair extensions bring them all with you to your hair trial so you get an accurate idea of what your hair will look like.
1-2 weeks to go …
This is the time to get your ends trimmed and your final colour/highlights done. By having your cut and colour done a few weeks before your big day it will still look really fresh but more natural.
The big day (Its finally here!)
Don't forget all your accessories you need for your hair. The veil and headpiece are important to bring so the stylist can show your bridesmaid the correct way to place it on you, before you leave the house.
All the hard work is done. From here you just need to enjoy the day and feel beautiful…