Positioned perfectly at the diamond in Donegal town, Rossano's Donegal is a popular choice for the number of tourists passing through Donegal town on a daily basis. A catchment area for tourists and the Wild Atlantic Way tours, Rossano's welcomes a number of visitors every day to the salon.
Established in 2015, Rossano's Donegal is the youngest of the salons and attracting a growing clientele of both young and old due to its diverse nature and expertise.  Just like the other salons Donegal holds its own unique personality, presenting a contemporary vibe and bright open space. With a friendly staff team and welcoming ambience Rossano's Donegal is the perfect salon to sit back, relax and enjoy the experience.
With an experienced make-up artist and dedicated make -up area in salon, we can provide the overall makeover you are looking for. From bridal to any occasion make-up this is one experience you don't want to miss. Sit back, relax and we will do the rest.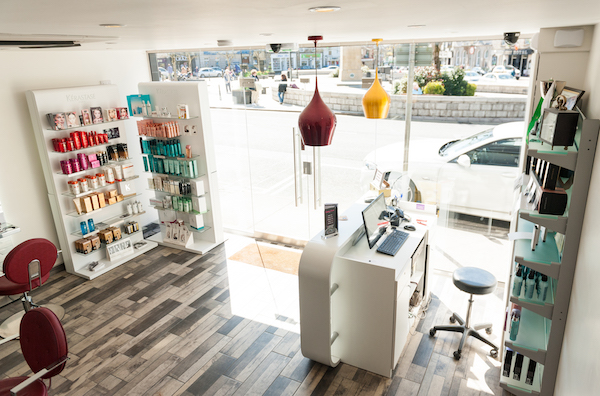 APPOINTMENT TIMES
Monday: 9:00am – 6:00pm
Tuesday: 9:00am – 6:00pm
Wednesday: 9:00am – 6:00pm
Thursday: 9:00am – 8:00pm
Friday: 9:00am – 8:00pm
Saturday: 9:00am – 5:30pm
Styling
Creative Director
Senior Stylist
Stylist
Junior Stylist
Ladies Cut
52.50
44.00
39.00
31.50
Long Blowdry
24.00
24.00
24.00
22.00
Short Blowdry
22.00
22.00
22.00
22.00
Curly Blowdry
30.00
26.00
26.00
24.00
Students Cut from
13 years
42.00
36.50
32.50
26.00
Re-style/fashion cut
65.00
52.00
44.00
N/A
GHD + Upstyle
47.00
47.00
36.50
31.50
Upstyle
36.50
36.50
31.50
31.50
Ghd Curls
36.50
31.50
31.50
26.00
Bridesmaid
50.00
50.00
50.00
47.00
Bridal Upstyle
75.00
75.00
75.00
N/A
Children's cut (3-12 years)
N/A
14.00
14.00
14.00

Colour

Root retouch + cut
85.00
76.50
71.50
63.00
Root retouch +
blow dry
62.00
62.00
61.70
60.00
Root retouch + Floods + Cut
107.00
97.50
92.50
85.00
Root retouch+
Floods + Blowdry
89.00
83.00
83.00
70.00
Root retouch+
full head Hi lites+ cut
125.00
118.50
114.50
107
Root retouch +
full head hi lites + blowdry
110.50
108.50
104.00
95.00
Masking
(parting retouch)
20.50
20.50
20.50
20.50
Gloss
(Colour through to ends with a root retouch)
short- 5.50
long- 10.50
5.50
10.50
5.50
10.50
5.50
10.50
Gloss extra long
15.00
15.00
15.00
15.00
Gloss services not including blowdry
from 20
from 20
from 20
from 20

Easi- Meche Hi-Lites

Full Head Long + Cut
135.00
127.00
122.00
114.00
Full Head Long + Blowdry
116.00
110.50
110.50
106.00
Full Head Short + Cut
114.00
111.00
103.00
98.00
Full Head Short + Blowdry
103.00
103.00
93.50
87.50
Half Head Long + Cut
108.50
101.00
94.50
81.50
Half Head Long + Blowdry
96.50
96.50
84.50
79.00
Half Head Short + Cut
108.00
99.00
95.00
87.40
Half Head Short + Blowdry
86.50
86.50
86.50
72.50
global pre-lightener root colour
4wks 50.00
4wks+ 70.00
50.00
70.00
50.00
70.00
N/A
Balayage or Ombre
guideline prices including toner, bonder, cut, blowdry
from 185.00
based on med/long
from 163.00
from 163.00
from 163.00
Check in salon for
balayage offers

Express Colour services available from €21.00
Ask in salon for more details
12 Week blowdry Price based on length and density of hair.
€120.00 - 200.00
Gents
Gents fashion cut
22.00
22.00
17.00
N/A
Gents cut
17.00
17.00
17.00
14.00
Hair Extentions:
Are available check in salon
Bonder/ Oplex
(varies on hair length- short ,long,extra long)
from -10.50- 26.00